September 19, 2019
Print
---
MMACanada.net would like to announce it's newest "Lifestyle" review for our readers. This edition we were supplied real-like miniature replica toy guns, with our very own favourite being the gold AK47.
These true to scale miniature replicas are produced by a company called Goat Guns. They are world re-known for bringing you favourite firearms to life, but on a smaller scale.
When we unboxed the AK47, we noticed the true authentic craftsmanship of the product. Goat Guns makes it as realistic as possible by making you piece together your favourite rifle. They even come with cool little simulated bullets that you have to push down into the magazine!
Rich. Sweet. Coated in carats. 1947 just got a Golden makeover by Sgt. Gunner. Hands down the most famous rifle of all time, the Avtomat Kalashnikova produced in 1947 has been all around the world and now into your home as a model.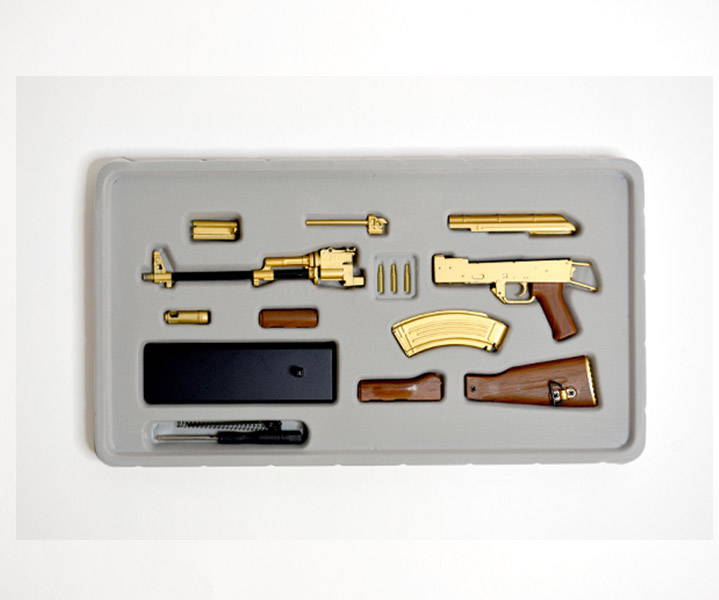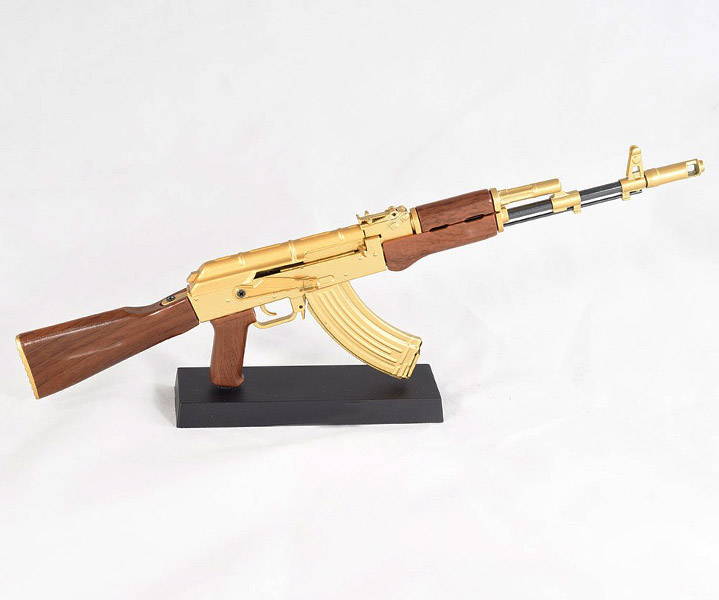 Here are the features of the $54.00 replica AK47 coated in gold!
– Diecast plastic & metal toy replica of the AK47
– Coated in Pure Gold + wood grain acrylic
– Adjustable sight
– Bolt cycles
– Magazine with functioning release
– 3 non-firing dummy rounds
– Trigger squeezes
– Functional selector switch
– Comes with trophy stand
– Fun to assemble & modify (instructions provided)
If this doesnt excite you, there are plenty of miniature replicas to choose from!  Head on over right now and order yours today! The perfect addition to your bedroom, office or home!